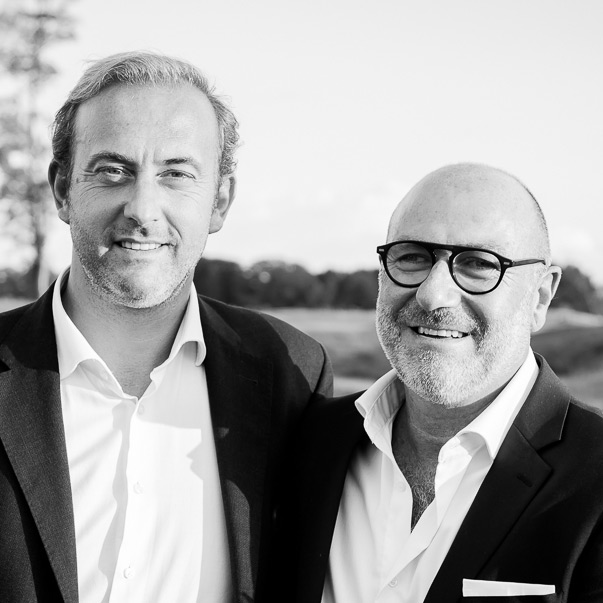 About us
A new wind is blowing over Marie's Corner…
In barely 25 years' time, Marie's Corner imposed itself as a referential brand in the sofa universe. Both Belgian and international, the company has always outclassed itself by its power of adopting the different European influences to create its own style and its unique touch.
Cosy and contemporary. Chic and elegant. Marie's Corner offers unique, endlessly customisable armchairs based on production according to traditional methods. And with only one obsession in mind: the comfort, the comfort and the comfort! The year 2018 will be placed under the sign of opening your mind, supported by dynamism and energy, both infused by the new ruling structure. If the brand establishment and its values in both tradition and authenticity remain rigorously the same, it will be a new wind blowing over Marie's Corner.
This year will be marked by the arrival of new models in innovative and refined shapes, a choice of continuous extensive workmanship and a continuous, even more focused and personal service, in order to allow you to create the sofa that meets your expectations at the utmost.
Marie's Corner Team is at your full disposal to ensure quality products, an unlimited variety of solutions and an impeccable service to carry out your project.
We hope you will appreciate our new models as much as we did when creating them! Philippe Vanhemelen & Serge Silber CEO's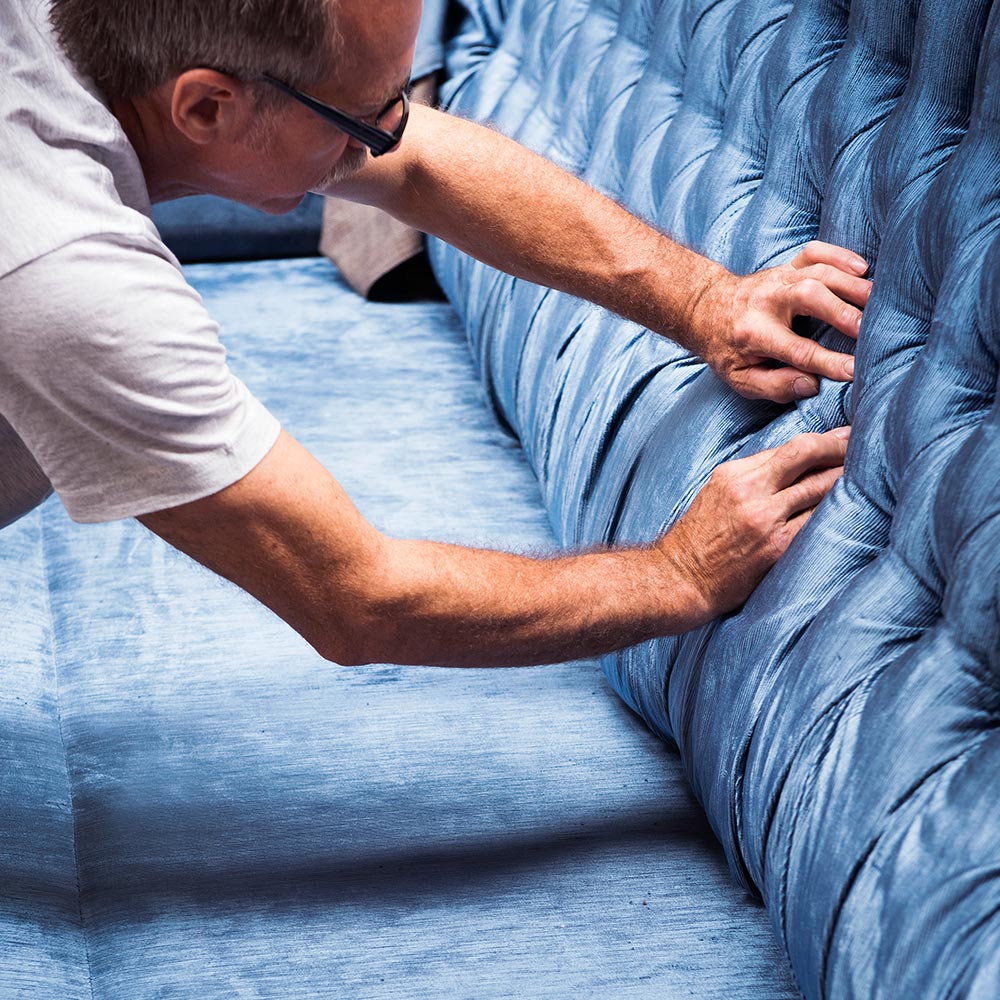 Quality construction and finishing
The quality of upholstery is only obtained by hand
All our chairs and sofas are made with solid wood structures. The main parts are in beech and the secondary parts in pine. They are assembled with mortise and tenon joints. The legs are an integral part of the frame. Leg models vary depending on the chair and casters are sometimes an option. Customers may choose thecolours and finish to harmonise with their interiors.
To make the construction base of the various models, the frames, backs and seats are covered with webbing and then stuffed with a mixture of different types of foam rubber in order to achieve the desired comfort appropriate to each model. The upholstering is done following a traditional method. The fabrics are cut out using the pattern for the model and are stretched over the chairs in an artisanal fashion. Usually the upholstery is fixed but certain models have slipcovers. Depending on the models and their uses, we offer different types of seating comfort, which can be modified to suit the customer. For the finishes, Marie's Corner always works with very natural, living materials. We offer a wide variety of finishes comprising nearly 50 different qualities and 500 colours which can be combined as the customer chooses. Like the rest of the range, Marie's Corner tables are high quality products. Whether they are solid wood or veneer they are always produced from top quality materials (olive, walnut, classic or smoked oak) and like the rest of our furniture they are made by specialised craftsmen. Fabric samples on demand.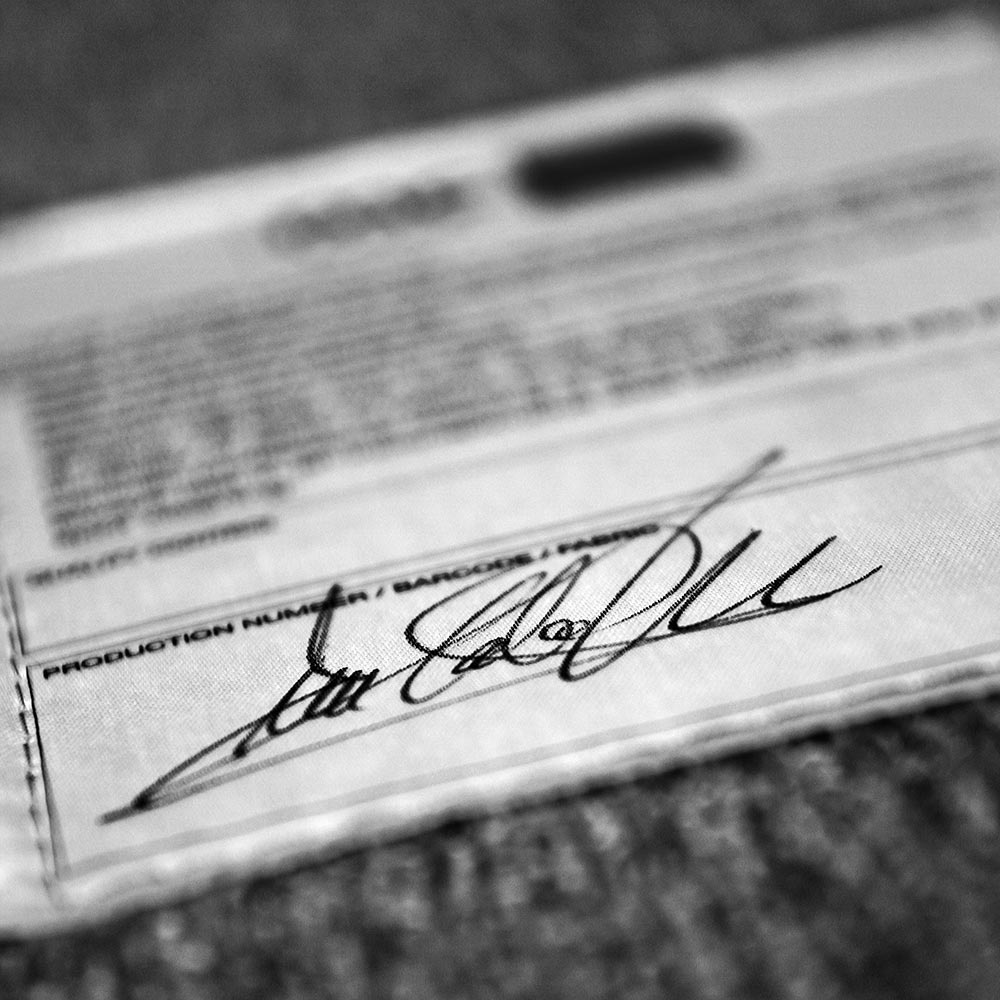 A controlled production
The Marie's Corner production is made exclusively in Europe and United States this means we have a total control of our product and quality from the first sketch to the last touch of finishing.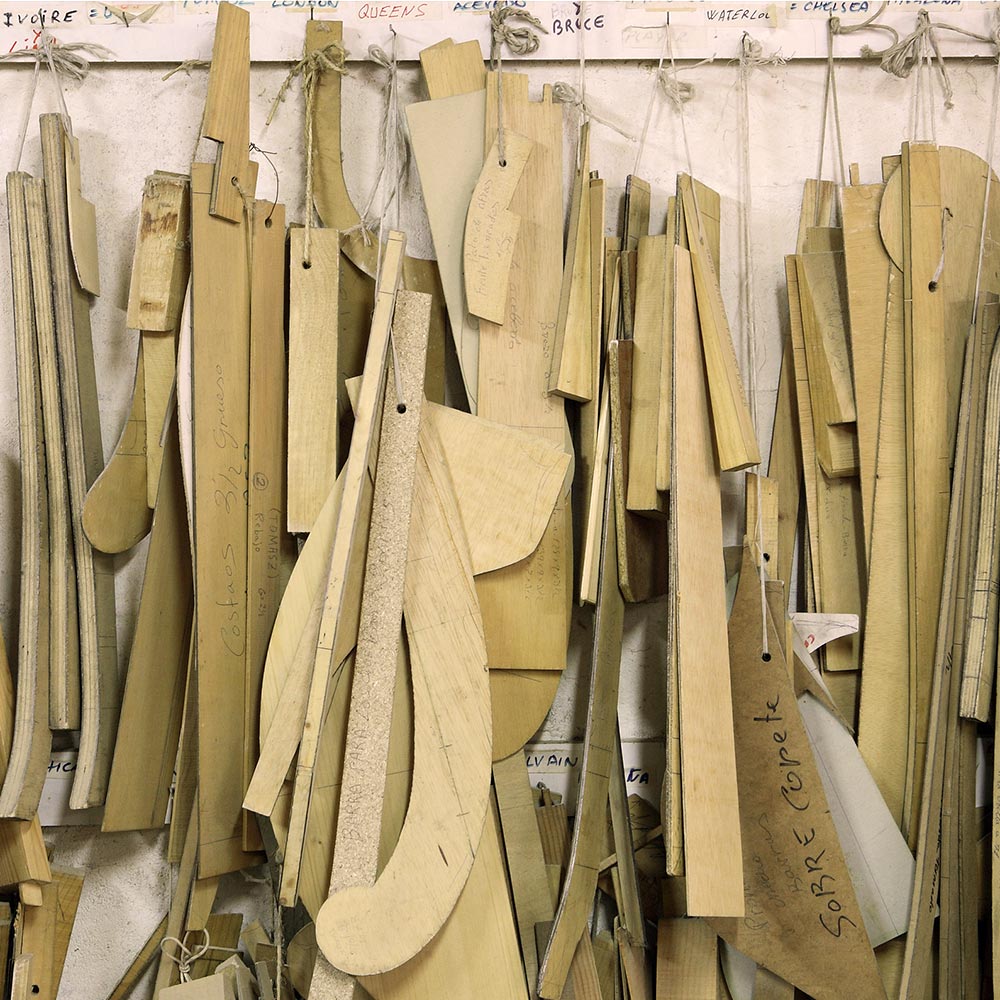 Exclusivity and flexibility
All furnitures are produced following the same templates. a shape has it's own model. Marie's Corner considers itself very much a designer brand. It offers only models that have been exclusively designed in its own workshops and finished at the customer request, in some cases with the dimensions the customer chooses.
If you have ideas, anything is possible. Furniture can be finished with fabrics from Marie's Corner or customers' own. Our job is to make exclusive products that can be adapted to suit our customers' tastes and styles.
Craftmanship
Discover our know-how and craftmanship in the following video.
New collection 2022
Discover our new collection